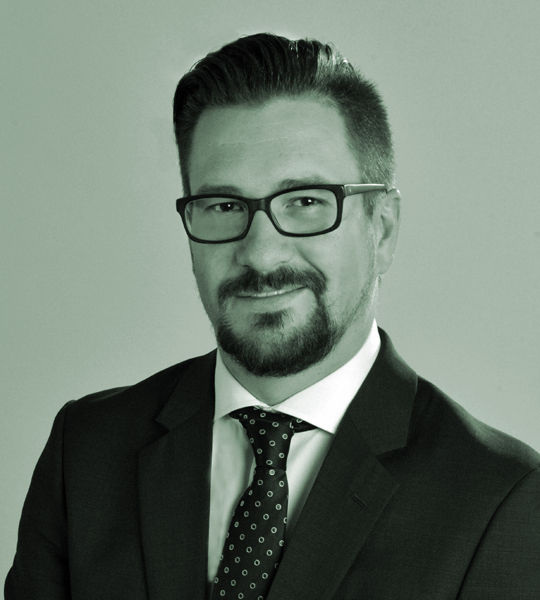 Łukasz Morysiński, attorney at law, partner
Co-founder and partner at the Zaborski, Morysiński Adwokacka Spółka Partnerska Law Firm. Head of the business and labor law team.
Additionally, he specializes in compensation litigations. He has vast expertise in labor law and corporate law.
His versatile experience gathered in numerous court cases allows him to offer comprehensive legal consultation services to business operators from a variety of market segments.
He is a graduate of the Faculty of Law at the Catholic University of Lublin. In 2001, he completed an internship at the Permanent Representation of Poland at the United Nations in Geneva.
He accomplished his attorney training at the Bar Association in Warsaw.
He is a registered attorney of the District Bar Association in Warsaw.
He has represented a client in a successful labor law lawsuit against a power sector company concerning an unlawful termination of an employment contract in value of PLN500,000.
He has represented a client who sustained damages in a traffic accident in a successful lawsuit in value exceeding PLN1m against an insurance company.
He has conducted and coordinated a sales transaction of a capital group with a value of the claim exceeding PLN100m.
He has conducted and coordinated stock transfer process of a joint-stock company from the banking sector.
He has participated in a due-dilligence preceding a IPO of a telecommunications holding at an international stock exchange with a value of the claim of €250m.
He has advised other business organizations in the investment processes aimed at revitalization of architecture monuments, beginning with the purchase of the real estate, through advising in the project financing, including procurement of EU funds, through rendering comprehensive legal services to the project.
He has advised a foreign capital company from the energy sector in a public procurement tender in value of PLN300m.