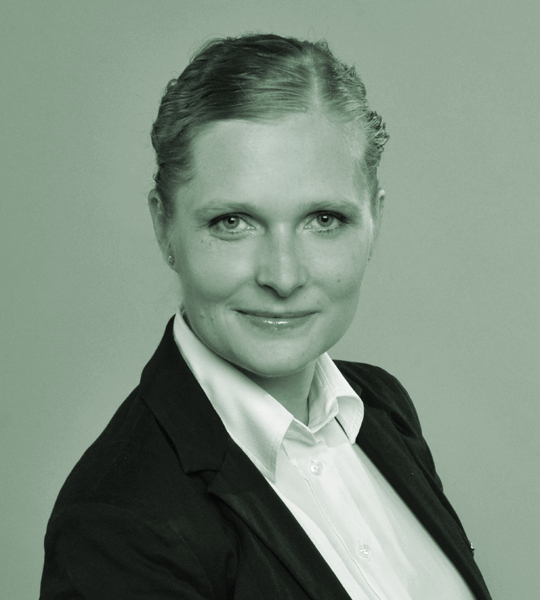 Klaudia Błach-Morysińska, attorney at law, patent attorney
She specializes in intellectual and industrial property law, copyright, advertisement law, and regulations dealing with unfair competition practices. She provides expert-level legal assistance in courtroom litigations and in administrative disputes involving IP.
She has a vast expertise in courtroom litigations before the Polish courts and authorities and in international authorities. She represents Polish and international organizations in courtroom litigations, in the proceedings before the Polish Patent Office, WIPO, EUIPO, and before the administrative courts. She has consulted and represented global corporations in the food and industrial sectors.
A graduate of the Catholic University of Lublin. She is a registered defence,  patent attorney and European Trade Mark and Design Attorney. She finished the post-graduate Intellectual Property College at the Warsaw University.
She authored numerous publications in the field of industrial and intellectual property law. She gives lectures in intellectual and industrial property rights.
Disciplinary Proceedings Representative of the Polish Chamber of Patent Attorneys. Member of AIPPI (Board Member of AIPPI Poland, Vice Chair of Design Committee), PTMG, INTA, ECTA ( Supervisory Board, Chair of Law Committee, EUIPO Link Committee), AIPLA (Vice Chari IP Practice in Eastern Europe and Central Asia).